Women Who Hustle WORKOUT! [MEMORIAL DAY WEEKEND EDITION]
Your PRE Memorial Day Workout!
It's Time to SWEAT with Celebrity NIKE Trainer Deanna Jefferson!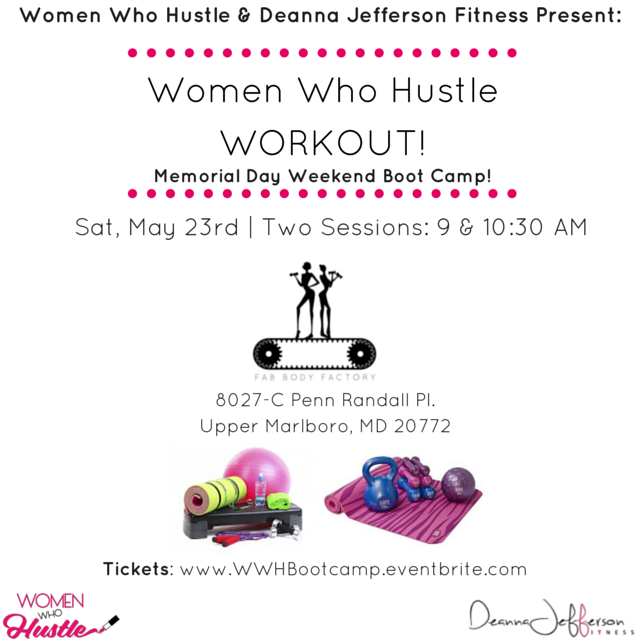 On Sat, May 23rd join Women Who Hustle and Deanna Jefferson Fitness bring you TWO boot camp sessions!
This will be perfect as you will be getting ready to hit those cook outs for the weekend. This will be an hour workout, complete with a healthy snack table and a Q&A With Deanna and Candice Nicole after completion. Perfect for a girls weekend, mother/daughter outting or just getting fit with friends!
*WOMEN ONLY Boot Camp Sessions*